Book Your Own Personal Shopping Experience With Us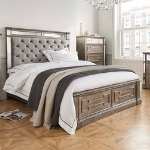 In these difficult times we are here to serve.  Though our stores remain closed to the general public for now, we are delighted to be able to offer you a one-to-one virtual shopping appointment or personal in store shopping experience in your most conveniently located Corcoran's Furniture and Carpets store.
This service is 100% free and will allow you the dedicated attention of one of our knowledgeable store managers, who will happily assist you in finding the right pieces for your home, within your budget. For in store visits, be assured, strict protocols are in place and adhered to at all times, to ensure your safety and that of our staff.
To book your appointment, simply select your closest store from the booking form below, select the corresponding store manager and service you seek (personal or virtual appointment) and fill in the required details. You'll receive confirmation within a few hours by email or phone. Please book your appointment a day in advance to allow the relevant store manager the chance to get back to you with your confirmed appointment. Please note virtual appointments will be conducted via Face Time, Whatsapp, Skype, or whatever method is most convenient for you.
Customer Guidelines With Regard to Private Consultations
To help keep our customers and our team members safe we have implemented the following guidelines in all of our stores.
1. If you are experiencing flu like symptoms please do not visit us in store. We can help your queries and quotes over the phone or indeed through Facebook or our website (www.corcoransfurniture.ie).
2. Please maintain a 2m physical distance at all times where possible.
3. Please refrain from handing over your personal phone during consultations.
4. Please, where possible, have measurements/sketches on paper, this will facilitate a more speedy and accurate quotation.
5. In the interest of the safety of our teams you may be requested to wear a face mask during the duration of the consultation.
6. In the interest of maintaining social distancing protocols we may need to shorten the time allocated for consultations to a maximum of 15 mins.
7. Should the consultation progress longer than 15 mins we may request contact details from you. This is in order for us to fulfil our obligations in regards to contact tracing. All information supplied will be treated as confidential and will be subject to controls issued under the the data protection act.