Refresh Your Bathroom This Spring
At Corcoran's we love Bathrooms & Tiles! Looking forward to some really cool bathroom style ideas this year which will make your home shine. Here are some ideas we think will be hard to beat!
Natural Wood Effect Tiles
Tile is one of the most durable flooring options on the market and the new faux tile styles are the ultimate master in disguise. How stunning would this be in your bathroom area and depending on the shade you choose you can bring a more rustic style to a fresh modern vibe! We have a fantastic range in store from €25.99 per sq yd.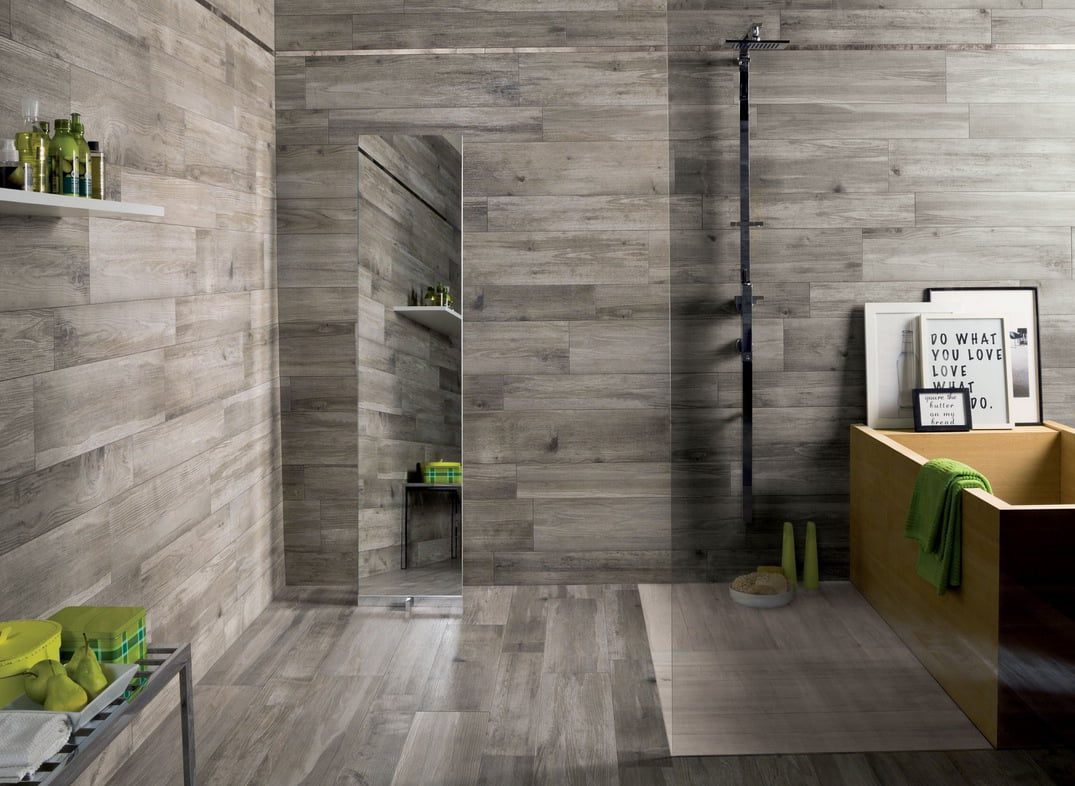 Painted Flooring!
Replacing a bathroom floor is one way to redecorate the room, but it is not always feasible. Painting your bathroom floor is the new cool up cycle! It's a surprisingly inexpensive way to give your bathroom a brand new look. Call in store to order Little Greene oil based anti slip floor paint!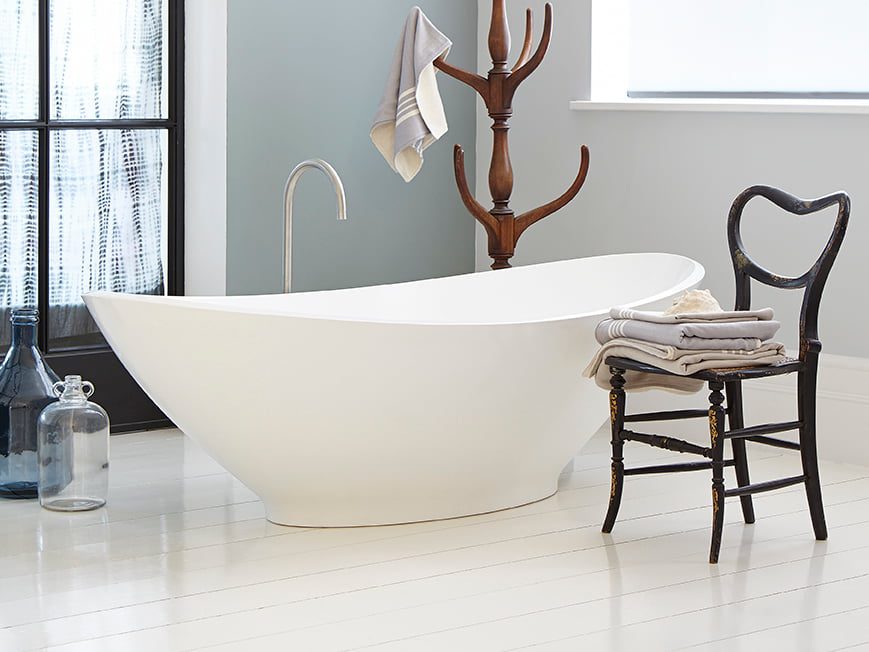 Add Colour
Be brave and add some bold wall paint in purples, yellows or sharp greens or why not try a stunning wallpaper for an accent wall and match with clean plain white bathroom accessories. Alternatively use your fittings to add the pop of colour you need to get ready for Spring and add some towels, holders in matching colours!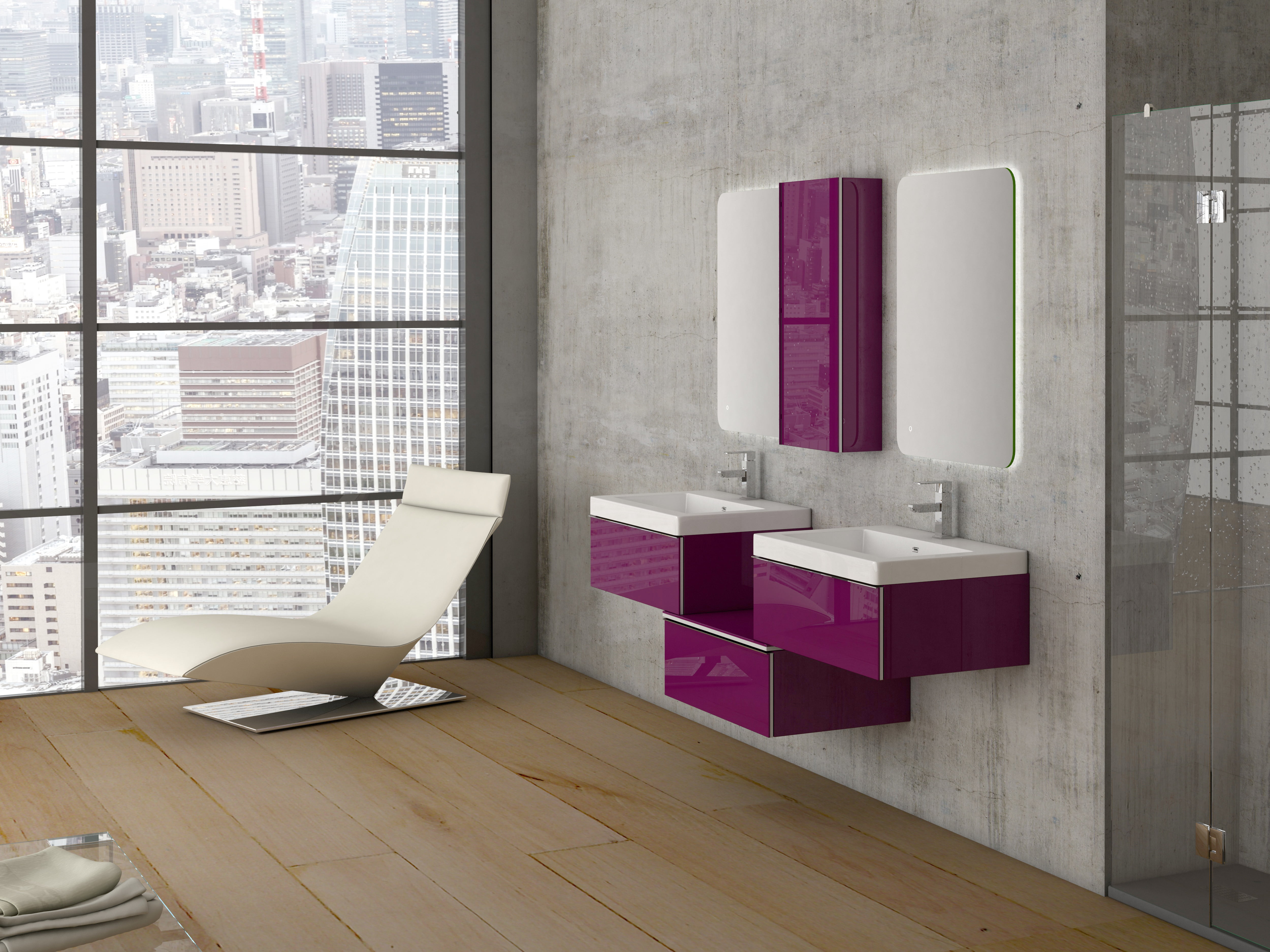 Cottage Styling
A bathroom which has the ambiance of a cottage allows you to freshen up, rejuvenate yourself and induces a calm sensation all around. It should contain all the elements essential for providing you comfort and luxury while bathing. Just adore the country style sinks and vanity units in fresh neutrals. Love this Cottage Vanity & Basin for only €479!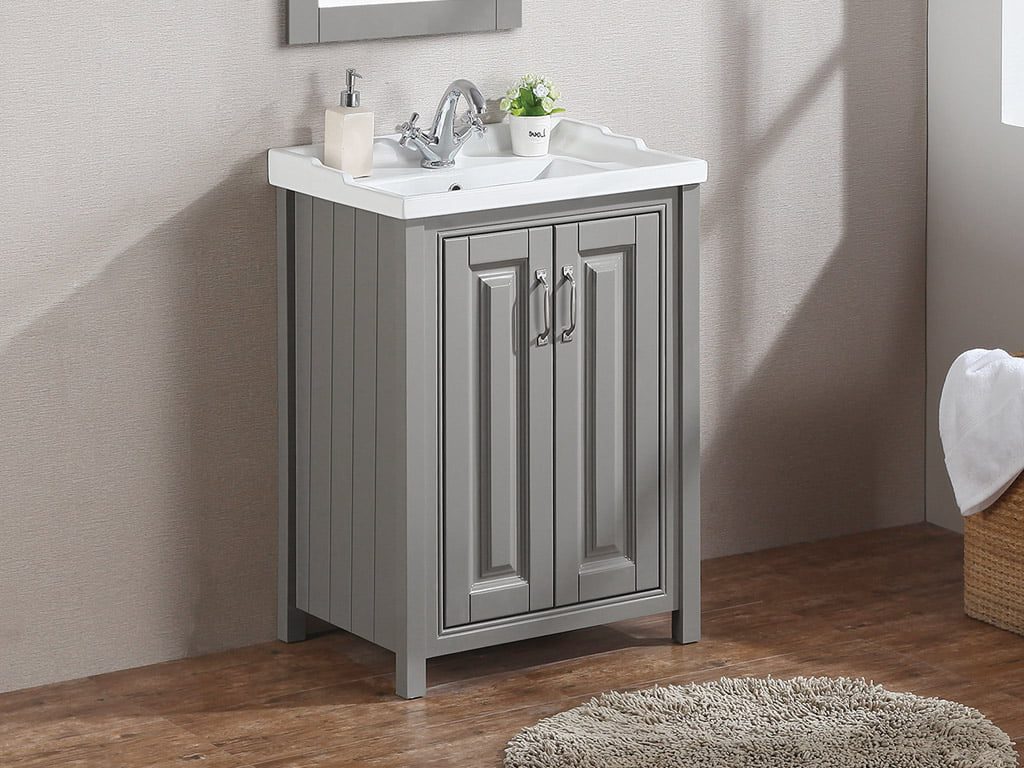 Lets Get Digital!
Bathroom technology has come along leaps and bounds and the future is now – the future is digital. Of course, nobody needs a digital shower, but they are so cool! Switch to digital to enjoy innovative features such as fully programmable water temperature, wireless shower controllers offering a 10 meter range, Bluetooth connectivity with Internet of Things potential, stunning visual components that make use of mesmerizing LED lighting functionality, and much more.
Corcoran's Bathroom & Tiles Department at our Killarney Store will be happy to advise you with all you need to build the bathroom of your dreams – Call us today on  064 669 1112.